We offer Fixed Price Contracts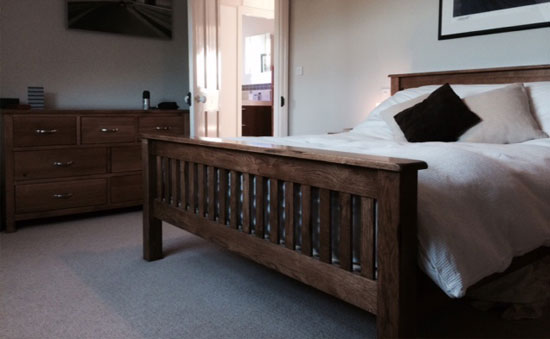 A fixed price quotation for a loft conversion offers several benefits for homeowners. Here are some key advantages:
Budget Certainty: With a fixed price quotation, you have a clear understanding of the total cost of the loft conversion project. This helps you plan your finances more effectively and prevents any unexpected or hidden costs from arising during the construction process.
Avoidance of Cost Overruns: Fixed price quotations typically include a detailed breakdown of the work to be done and the associated costs. This allows you to have better control over your expenses and minimizes the risk of cost overruns. The contractor is responsible for managing the project within the agreed-upon budget.
Transparency and Accountability: By providing a fixed price, the contractor is accountable for delivering the loft conversion within the specified budget. This encourages transparency and fosters a higher level of trust between the homeowner and the contractor.
Reduced Stress: Knowing the exact cost of the loft conversion upfront can alleviate financial stress and uncertainty. You can plan and prepare accordingly, ensuring that you have the necessary funds available without having to worry about unexpected increases in expenses.
Comparison of Quotes: A fixed price quotation allows you to easily compare different contractors' proposals based on cost and scope of work. This enables you to make an informed decision by evaluating the pricing and services offered by different providers.
Simplified Contractual Agreement: A fixed price quotation simplifies the contractual agreement between you and the contractor. It clearly outlines the scope of work, materials to be used, and the cost, making it easier to establish a mutual understanding and avoid
misunderstandings.
Incentive for Efficiency: Since the contractor has agreed to a fixed price, they have an incentive to complete the loft conversion efficiently and within the agreed-upon timeframe. This can result in smoother project management and timely completion.
A detailed contract and open communication are essential to ensure a successful project outcome. At Loft Living we pride ourselves on a personal approach that offers the utmost confidence that what we quote is what you pay!
Contact us today and arrange for a free, no obligation quotation.
Loft Living offer a premier loft conversion service throughout the South West; including Chippenham, Corsham, Bath, Bristol, Keynsham and Trowbridge. We also operate further afield.
If you are looking to add value to your property or maximise your space, contact us today. With over 10 years of experience, we offer a bespoke, personal service from initial conception through to completion.
https://www.loftlivingconversions.co.uk/wp-content/uploads/2023/06/gallery1405534812photo5.jpg
339
550
zonkey
https://www.loftlivingconversions.co.uk/wp-content/uploads/2014/11/logo.png
zonkey
2023-06-01 17:10:26
2023-10-11 13:08:46
We offer Fixed Price Contracts